Size Zero
Size 0 is a women's clothing size in the US catalog sizes system, roughly equivalent to a UK size 4. Size 0 and 00 were invented due to the changing of clothing sizes over time (referred to as vanity sizing or size inflation), which has caused the adoption of lower numbers. Modern size 0 clothing, depending on brand and style, will fit measurements of chest-stomach-hips from 30-22-32 inches (76-56-81 cm) to 33-25-35 inches (84-64-89 cm). "Size zero" often refers to extremely thin individuals (especially women), or trends associated with them.
Body size
A woman's healthy body mass index (BMI) is between 18.5 and 25. Any index less than 18.5 is considered underweight, while an index of 15 or less is starvation.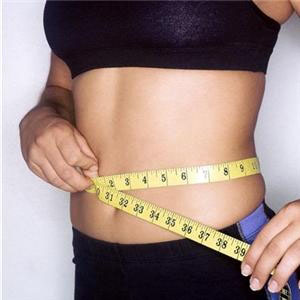 Size zero bust size is 31.5 inches (80 cm), waist 23 inches (60 cm) and hips 34 inches (86 cm). To put this into perspective, the average waist size of a British eight-year-old is 22 inches (56 cm).
In August 2006, 22-year-old Uruguayan model Luisel Ramos died after starving herself. She had tried to live on nothing but Diet Coke and lettuce leaves for three months. Six months later, her sister Eliana Ramos, 18, was found dead in her bedroom. She, too, had worked as a model and her death is also linked to malnutrition and anorexia.
In November of the same year, 21-year-old Brazilian model Ana Carolina Reston died from anorexia. Both models had a Body Mass Index of considerably below the critical 16 mark, which the World Health Organisation considers starvation.
The World Health Organisation, doctors and women's groups are concerned that the use of underweight models sends out dangerously wrong signals to girls who look at models as role models.
Fashion labels Prada, Versace and Armani have agreed to ban size zero models from their catwalks. (Source)
As of 2007, the British Fashion Council (the organisation, which runs London Fashion Week) still insisted on a less responsible approach: No ban on size zero models but the creation of a task force to invent guidelines for the fashion industry. They also urged fashion designers to use healthy models.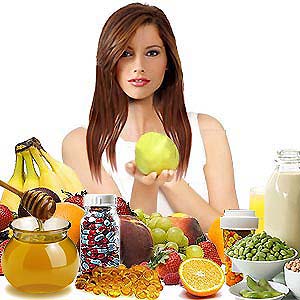 An inquiry reported in September 07 that up to 40 per cent of models could have an eating disorder and made a number of suggestions to promote health, yet ruled out a ban on size-zero models.
The Model Health Inquiry report calls for models aged 16 to 18 to be chaperoned on shoots, a models' health education and awareness programme, a study of eating disorders among models and an advice and support website for models, parents, agencies and casting directors. (source: The Scotsman).
Slim and fit is attractive, starved is less so. The totally starved look has a certain novelty value, though, as a reaction against the outrage over size-zero models. Starving yourself does not guarantee success in the modelling world and can harm or kill you.