Swansons Vitamins
Swanson vitamins were first sold in 1969 when Leland Swanson started the Swanson Health Products Company after acquiring a large quantity of wholesale vitamins. Leland was inspired by Paul Bragg after he started searching for ways to treat his painful arthritis.
Paul C. Bragg is considered by many to be the founder of the health food industry. Dr. Bragg inspired many people to eat healthfully and exercise for better health. Jack LaLanne speaks eloquently in some of his books about how the teachings of Dr. Bragg helped him overcome serious health issues in his youth.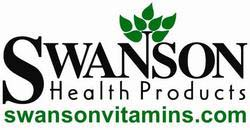 So the beginnings of Swanson's Health Products are rooted in the early natural health food industry. Naturally, over the years things change, and they now carry products that Dr. Paul Bragg would not approve of. This might be because the company is now run by the founder's youngest son, Lee (Leland, Jr.) Swanson.
Swansons vitamins are so affordable you can't afford to buy the famous name brand bestsellers anywhere else. Swansons vitamins even has a full line of their own brand of products and the savings on those are even greater.
They offer a full selection of dietary supplements and women's health products for all kinds of women's health issues. The family owned company is committed to bringing you the lowest possible prices on every product they carry.
They guarantee that if you find the same product you have purchased from them advertised elsewhere at a lower price, they will not only refund the difference, they will give you double the difference back. Take a look and you'll quickly become a loyal customer of swansons vitamins.
Swansons vitamins are produced by swanson health products that was build in 1969 by Leland Swanson sr. It started with vitamin e which he ordered from one of the first health supplement outlets in the country. The company has offered discount for 40 years on products like, vitamins and supplements, health foods, natural skin products, homeopathic remedies and other natural health product of the lower price.
According to the company there is no better value product elsewhere. Swanson health products is the united states' largest privately company. The nutritional supplements that swanson health products are not planned to diagnose, treat, cure or prevent any disease or medical condition.
The company carries over 8,000 products from vitamins and supplements to home cleaning products. It has more than 20 brands for all its product line. It has the right to limit quantities accessible for purchase.
Swansons vitamins are priced at a super discount compared to retail prices, often you can get free shipping and they arrive quickly. â i also like the swansons vitamins brand of b12 sublingual tablets, look for methylcobalamin.
If you are still suffering from hypothyroidism and infertility, you can have your ob check for ovarian cysts as this is a common problem among women with hypothyroidism. When you get pregnant and have a thyroid condition or suspected thyroid condition, it is imperative that you seek treatment throughout your pregnancy and take whatever prescribed medicine. Having untreated hypothyroidism can lead to complications including mental retardation, premature birth, and placenta abruption.